Xbox 360 or PlayStation 3, which is better?
With both systems having constant increases with memory on their hard drives and many games being multiplatform for both systems, it's hard to distinguish what system to buy and which is better.
It comes down to the small details on each system.
The 360 and PS3 cost the same amount of money and come with an enormous amount of memory that you will never fully use.
With those two qualities being identical, you have to pick apart each system and what they offer.
The PlayStation 3.
The PS2 was the powerhouse console of the last generation. But in this generation of consoles the PS3 has had its work cut out for it for dominance in the market.
So, what makes the PS3 worth it?
This generation of gaming is all about the connecting players and allowing them to play together.
The PlayStation Network, PSN, is the PS3 online community that connects gamers. It is offered free of charge, you just have to have the Internet, so indirectly you have to pay for it.
PSN has many different things that you can do on it. You can play games like Call of Duty: Black Ops with other gamers, you can access PlayStation Home which is like Second Life, and you can compare trophy scores with your friends and entire PSN community.
And there is more to the PSN that I didn't cover and you get all of that for free.
The other area besides the online community that is crucial is the games themselves.
With there being a multitude of games on both the PS3 and 360, it's the exclusive titles that really define the systems.
PS3 has many good titles that are exclusive like Little Big Planet, Killzone, Uncharted, and God of War to just name a few.
With a better graphics than the 360 these games look amazing and really bring you into their world.
That would drove me to buy my PS3.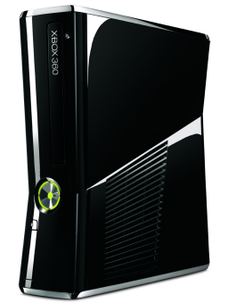 Now time to look at the Xbox 360.
Xbox Live, XBL, is the 360's online community. With out a doubt Halo 2 and XBL on the original Xbox kick set the trend for the next generation of gaming.
Unlike PSN, you have to pay for XBL. Which is a disadvantage in some ways, but XBL offers a lot of perks that makes the money worth it.
XBL's annual updates always brings something new to the table like incorporating ESPN, Facebook, and Netflixs.
The 360's dashboard is more attractive than the PS3s and is much simpler to use.
XBL also makes it easier to keep track of what your friends are doing. It really focuses on playing with friends.
With a chat room that you can have up to eight friends in, XBL never wants you to feel like your gaming alone.
With an avatar system you can play games with the community while using your avatar, playing games like 1 vs 100. The Kinect also allows you to use your avatar in some of their games.
The community can also create games and put them on XBL for free. Driving the idea that it really is a community driven by you and your peers.
Microsoft has really tired to make XBL something where gamers can come together and collaborate to make something new and amazing, not just play games.
Which makes it worth your money.
When it comes to exclusive games the 360 has many titles that wold drive you to by it.
Of course you have Halo: Reach which is an amazing game and is probably one of the best shooters of all time.
Then you have Forza 4 and Gears of War 3 coming out this year, which are going to be titles that are amazing.
Decision time.
My pick is the Xbox 360.
It may not have the best graphics and it may not offer its online service for free, but Xbox offers quality and quantity.
I would rather pay for a better service than get free service that is just alright.
When it comes down to it, I'm going to play Call of Duty on my Xbox rather than my PS3 because XBL is better than PSN.

XBL makes it easier to play with my friends, chat with my friends, and have fun with my friends.

And that's what this generation of gaming is all about.

Playing with people, finding new friends from all over the world, and putting your skills to the test against an actual person.

Gaming has evolved to a global scale. And gaming has always been something driven by its players, the fans of the games.

The people who follow games while they're being developed, go to conventions dressed up as their favorite characters, and live to game.

XBL allows games to get involved with their games and voice their opinions on where XBL should go next. It is a community driven by the gamers, unlike PSN.

That is why I think Xbox 360 is the better system. Because in today's gaming is about the players and how they play the games. And the 360 compensates for that.

Feel free to comment and tell me what you think, which system is better in your opinion?